Got cool things you no longer need? The annual Yalecrest Yard Sale is just around the corner: Saturday, September 23 from 9 a.m. to noon. SIGN UP HERE

See the interactive seller map to connect interested sellers with buyers!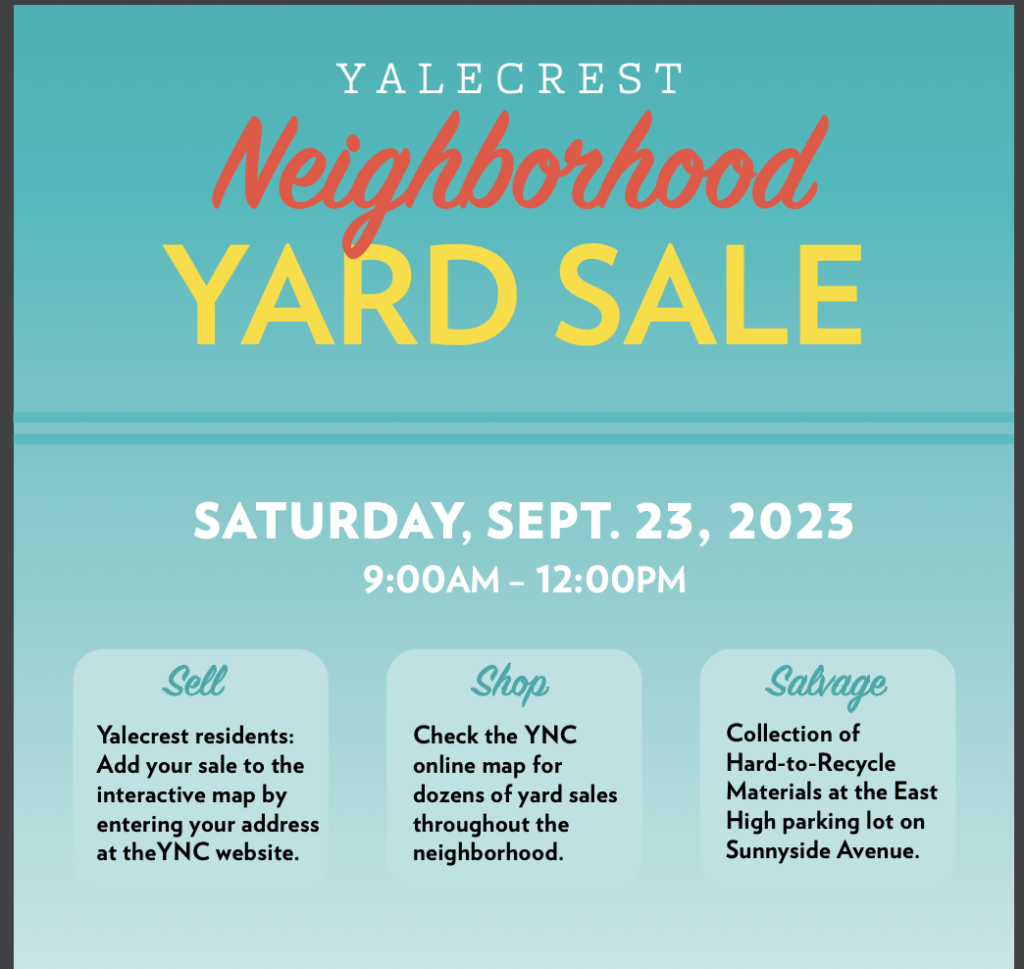 Following the Yard Sale, attend a music-and-movie event at Laird Park!